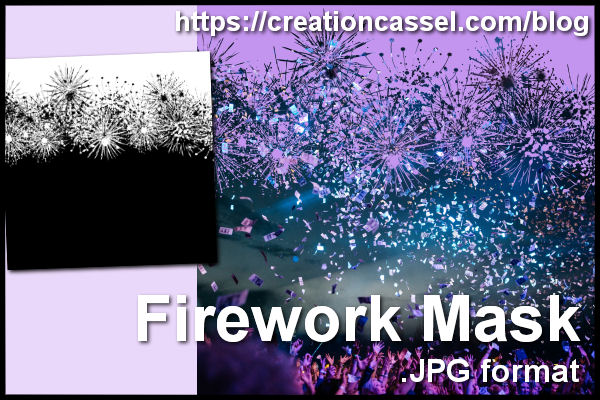 Do you like freebies? Of course, you do. That is why you are on this page, right?
This freebie consists in a full-size 3600x3600 pixels image in black and white to be used as a mask. You can save it into your masks folder, or simply open it on your workspace and choose Layers > New Mask Layer > From Image and select that image from the list available in the drop-down. Use this mask to showcase any celebration photo you have or anything you want to celebrate.
The mask was designed from the Fireworks Picture Tubes, available in the Campus. You can get them for free on this post (scroll to the bottom).
You need to be logged in to download this freebie.
If you are already registered, just login.
If you are new to this site, register below and we'll send you the link by email.