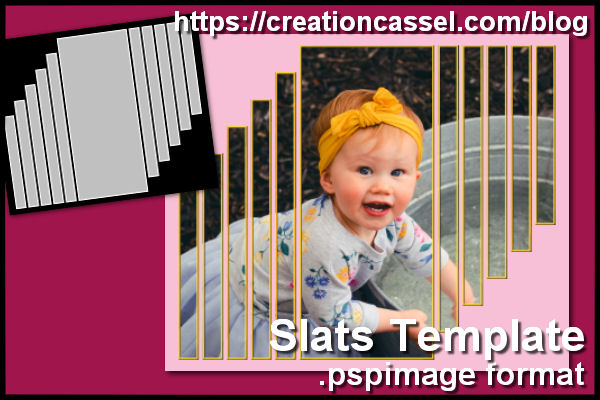 Do you like freebies? Of course, you do. That is why you are on this page, right?
This freebie consists of a layered template, in .pspimage format. You can simply put your photo on the layer called PHOTO HERE and it will appear through those slats. You can then color the frames around each slat and apply any effect you want, like a bevel and/or a shadow. Change the color of the background to coordinate with your photo and you have a great way to display your favorite photo.
If you want to create other slats templates with different sizes, different angles, or different focus areas, you can do so using this script. All the work will be done for you. Click on the preview to find it in the store.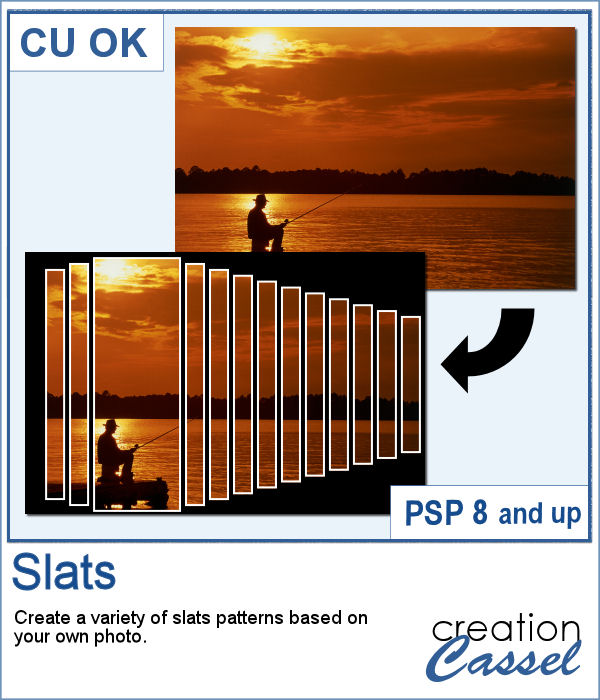 You need to be logged in to download this freebie.
If you are already registered, just login.
If you are new to this site, register below and we'll send you the link by email.