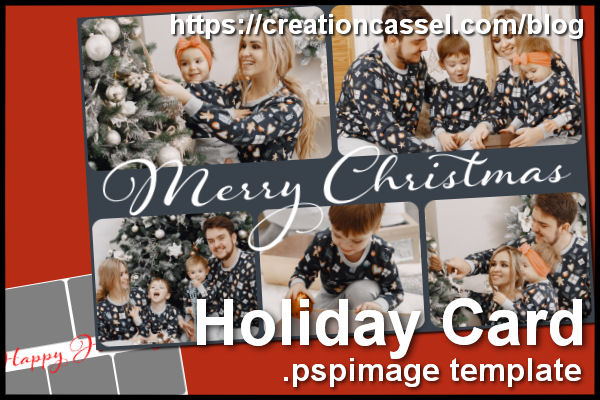 Do you like freebies? Of course, you do. That is why you are on this page, right?
This freebie consists of a layered template allowing space for 5 photos. The card is available with "Merry Christmas" and "Happy Holidays". Since everything is on separate layers, you can also change the text to something different if you prefer.
The size of the template will create a 6x4 inch card.
You need to be logged in to download this freebie.
If you are already registered, just login.
If you are new to this site, register below and we'll send you the link by email.
[yop_poll id="1"]