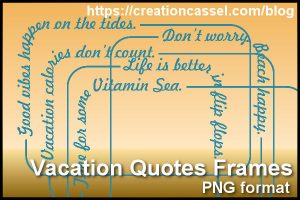 Do you like freebies? Of course, you do. That is why you are on this page, right?
This freebie consists in 5 individual frames with some "vacation" quotes in the corner. Each frame is about 1800x1800 and since there is no bevel or shadows, you can use them in landscape or portrait format. They are all aqua in color, but you can adjust the color however you want.
Although these frames were done manually by using a simple text on path (you can follow a tutorial on this HERE), there are also some scripts in the store that can allow you to create other fun word frames in various shapes and with different options. You can always use your own font, text and colors.
You can click on any of those previews to view more in the store.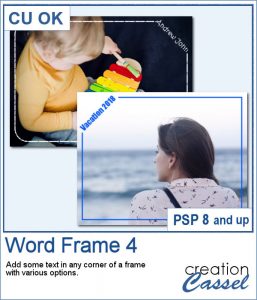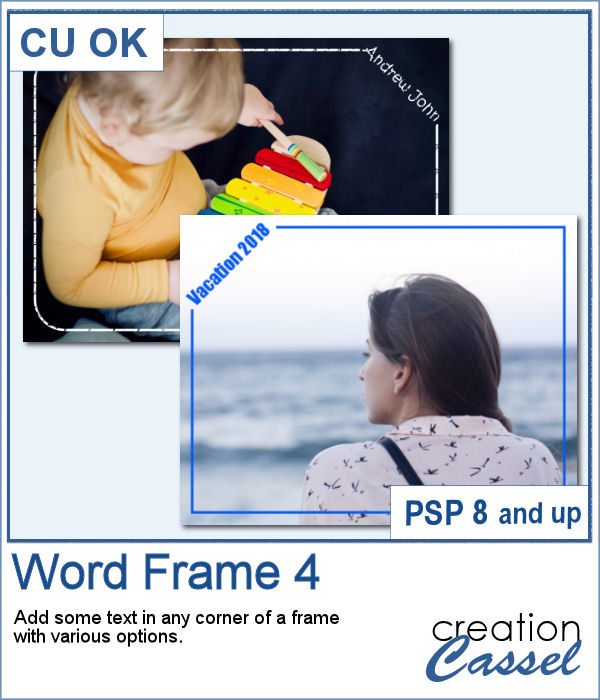 You need to be logged in to download this freebie.
If you are already registered, just login.
If you are new to this site, register below and we'll send you the link by email.