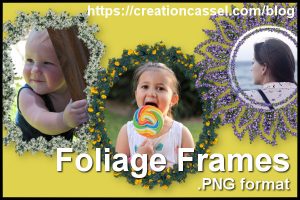 Do you like freebies? Of course, you do. That is why you are on this page, right?
This freebie consists in three frames in PNG format. Each frame uses a different foliage and flower combo.
These frames were made using the Foliage script, that allows you to turn ANY vector shape into a flowery (or just green) element. You can also download a complete alphabet made with this script, HERE.
You need to be logged in to download this freebie.
If you are already registered, just login.
If you are new to this site, register below and we'll send you the link by email.