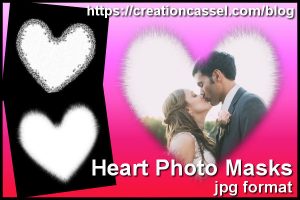 Do you like freebies? Of course, you do. That is why you are on this page, right?
This freebie is a set of two heart shape masks that were created with the Photo-Mask script, that can create a variety of masks, either from the size and dimensions of the photo or the shape of a selection (which is what I used, to create these masks in the shape of a heart). This would be perfect for any Valentine Day project in the coming month.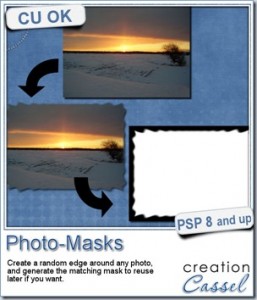 You need to be logged in to download this freebie.
If you are already registered, just login.
If you are new to this site, register below and we'll send you the link by email.