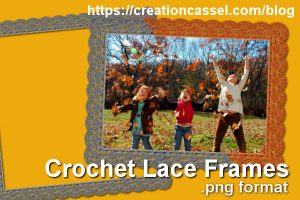 Do you like freebies? Of course, you do. That is why you are on this page, right?
This freebie was made using one of the Crochet Lace 3 picture tubes available in the store. Once a straight line of lace is created with the tube, it is just a matter of trimming the ends at 45 degrees and duplicating and rotating the pieces to fit them nicely together. Since the lace is in greyscale, they are easy to colorize with Adjust > Hue and Saturation > Hue/Saturation/Lightness.
The set of Crochet Laces include 4 more tubes.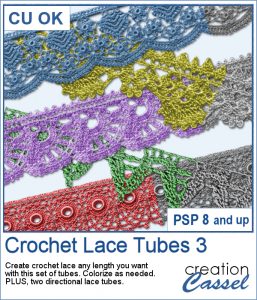 You can purchase it in the store HERE.
You need to be logged in to download this freebie.
If you are already registered, just login.
If you are new to this site, register below and we'll send you the link by email.