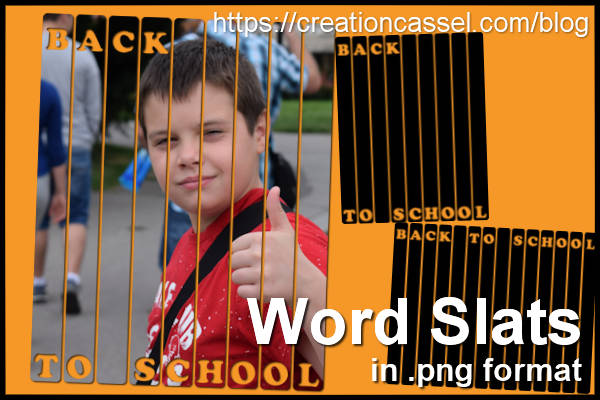 Do you like freebies? Of course, you do. That is why you are on this page, right?
This freebie was created using the Word Slats script. I simply started with an image that was a standard size for an 8x10 photo (which was a 2400x3000 pixels), filled it with black, and ran the script. For the slats with words on top and the bottom, I ran the script twice. The first time, was for the bottom text, which span the whole width of the image as it had more letters, and the second time, I ran it for the top word, making sure I added spaces to the text so the script would create the exact same number of slats. Once I had both results, I overlapped them, trimmed off the top/bottom of the layers to display the other layer's cutout. A tiny bit more work than simply running the script once, but it is definitely worth it as it adds so much more flexibility.
This freebie includes TWO templates: one horizontal and one vertical. Use them as masks for any photo of yours.
Here is the script used for this freebie: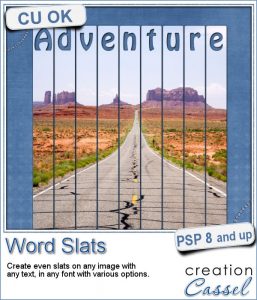 You can purchase it in the store HERE.
You need to be logged in to download this freebie.
If you are already registered, just login.
If you are new to this site, register below and we'll send you the link by email.