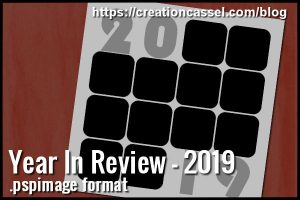 Do you like freebies? Of course, you do. That is why you are on this page, right?
This freebie consists of a full-size scrapbook template to showcase a review of 2019. This template uses mask groups so you simply have to insert a photo summarizing or illustrating one month at the time, and your page will be done very quickly. You will probably take more time choosing your photos than completing the page!
You need to be logged in to download this freebie.
If you are already registered, just login.
If you are new to this site, register below and we'll send you the link by email.
Check your email to confirm your address