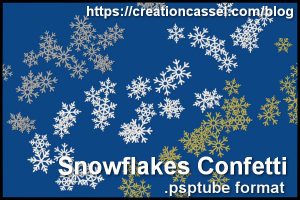 Do you like freebies? Of course, you do. That is why you are on this page, right?
This freebie consists of three sets of snowflakes confetti picture tubes. You can scatter confetti all around your page, your photos or any other project. You get one set in white, one set in gold and one set in silver.
I created these frames using the Custom Confetti script starting with simple snowflakes shapes.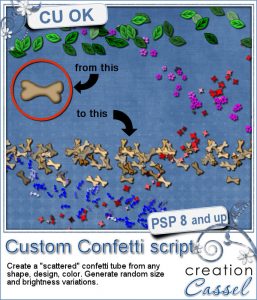 You can use any starting shape and turn them into confetti, in record time.
You need to be logged in to download this freebie.
If you are already registered, just login.
If you are new to this site, register below and we'll send you the link by email.
Check your email to confirm your address