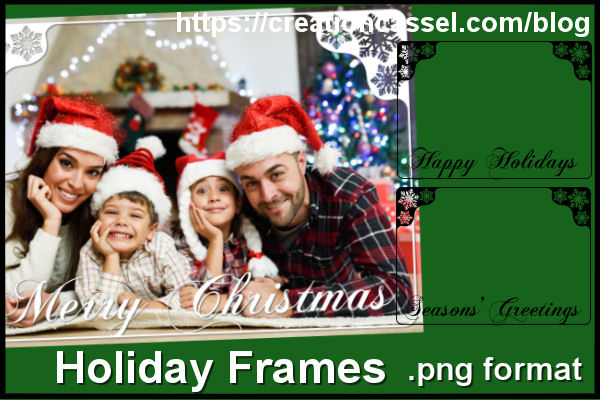 Do you like freebies? Of course, you do. That is why you are on this page, right?
This freebie consists of three Holiday Frames that you can use over your photos to print Christmas/Holiday cards. Each frame fits a 5x7 photo and could be used to upload to your favorite print shop (like Shutterfly).
I created these frames using the Holiday Corner punches but use the brush tips as brushes in black.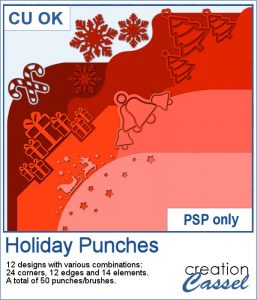 If you want them in a different color than black, you can turn them to white or grey by adjusting the Brightness value, but if you want to change them to a completely different color (or even a gradient), lock the transparency of the layer, and flood fill or paint with whatever material you want. Add a small drop shadow if you need the frame to stand out from the background (depending on the color of your photo, you might need to emphasize it more).
You need to be logged in to download this freebie.
If you are already registered, just login.
If you are new to this site, register below and we'll send you the link by email.