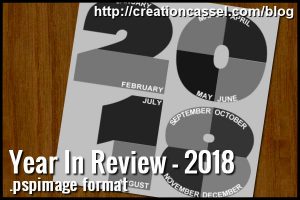 Do you like freebies? Of course, you do. That is why you are on this page, right?
This freebie consists of a layered template allowing you to showcase one photo per month (so a total of 12 photos).
The way this template is made, it is very easy to add your photos as you don't have to do any measuring or trimming of your photos. Furthermore, you can edit your photos, arrange them, rotate them and more, while they are already layered in the template.
See how easy it is to use this template:
You need to be logged in to download this freebie.
If you are already registered, just login.
If you are new to this site, register below and we'll send you the link by email.