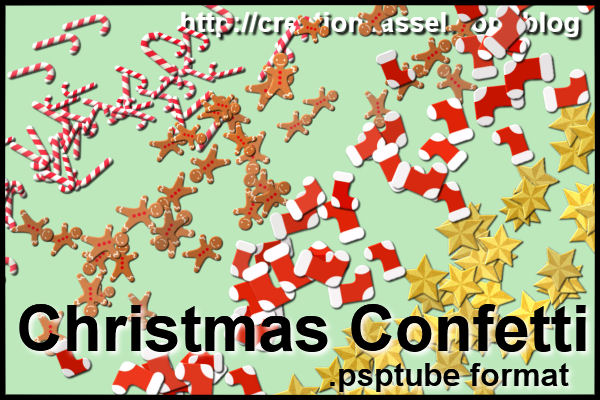 Do you like freebies? Of course, you do. That is why you are on this page, right?
This freebie consists of a series of four Christmas confetti tubes. You simply have to save all the .pspTube files into your Picture Tubes folder, and then, when you activate the Picture Tube tool in your PaintShop Pro, you can spread those randomly rotated confetti by simply dragging your cursor on the project you are working on.
This set is made using the Custom Confetti script that you can get here, to create other frames or even posters with your favorite photos.
You need to be logged in to download this freebie.
If you are already registered, just login.
If you are new to this site, register below and we'll send you the link by email.