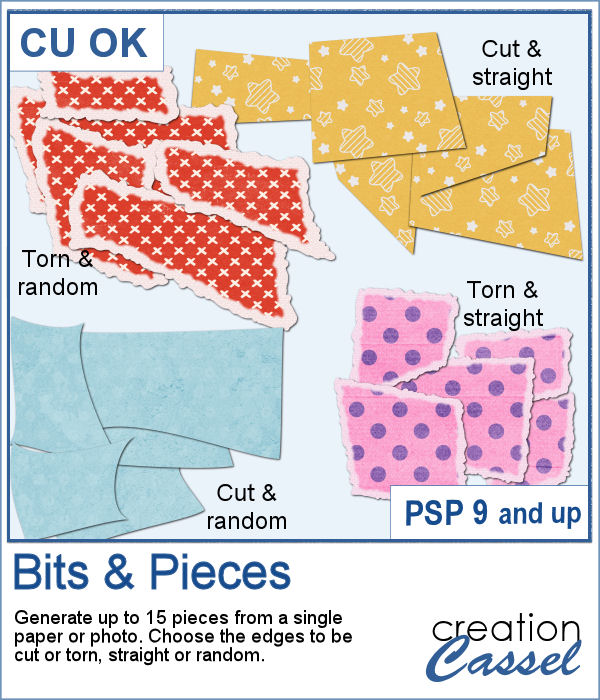 How about getting smaller pieces of paper cut or torn from a larger one? You can now cut or tear papers or photos with your PaintShop Pro and this script.
You have the option to have neat edges as if the pieces were cut with scissors, or irregular as if they were torn by hand. So many little pieces of paper you will be getting for your next project.
Get this script in the store: Bits & Pieces. (currently having issues with the upload to the store)
In order to win this script, add a comment on this Facebook post telling what you would use those bits of paper for (remember, add a comment, not just a Like!) The winner will be announced in the newsletter, next week. Not a subscriber yet? Not a problem. You can register here and it is free (and you only get one email per week).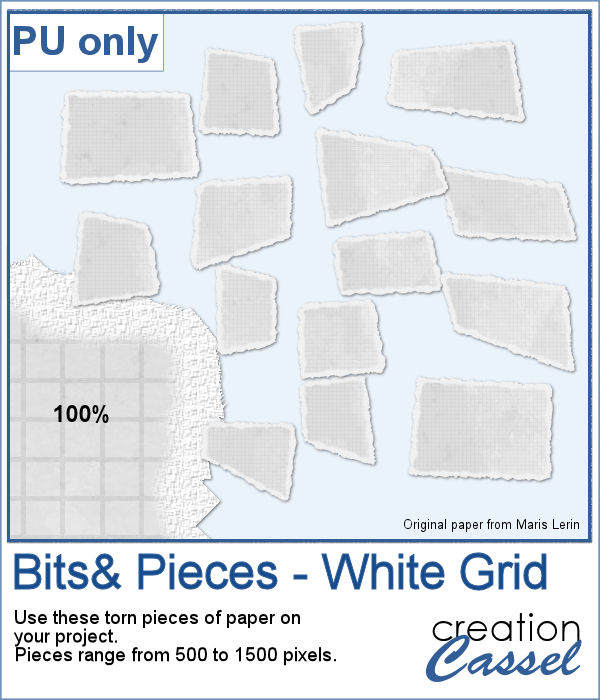 For a sampler, I used one paper from a kit from Marisa Lerin, and generated 15 different bits of torn paper.
You need to be logged in to download this sample. You can either login, or register on the top of this page.