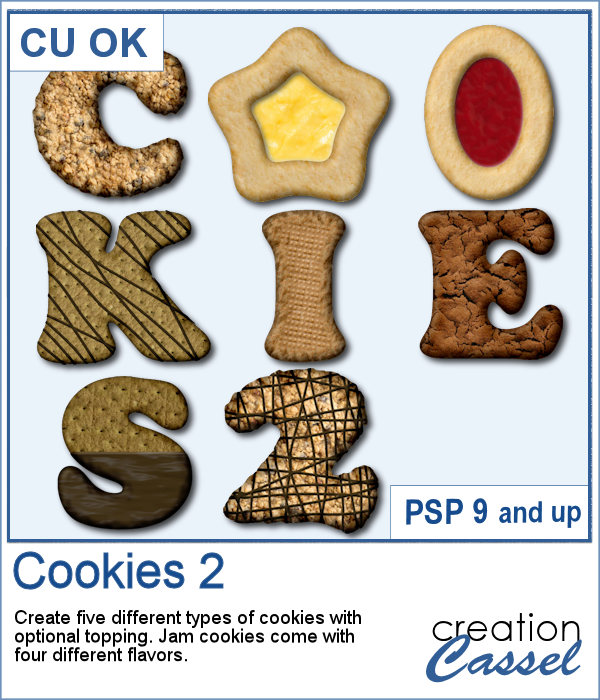 Our first script to create cookies was quite popular, so I decided to bake another batch.
This script will create cookies in any shape, whether they are hand-drawn, preset shapes, or letters/numbers. You get five types of cookies: oatmeal, graham wafer, peanut butter, molasses, and jam cookie. And some of those also have additional options, like four types of fillings for the jam cookies and some possible chocolate on top of the oatmeal and graham wafer.
This will be perfect for any birthday party, kitchen or baking theme.
Get it in the store: Cookies 2
In order to win this script, add a comment on this Facebook post telling which of those five cookies would you prefer (remember, add a comment, not just a Like!) The winner will be announced in the newsletter, next week. Not a subscriber yet? Not a problem. You can register here and it is free (and you only get one email per week).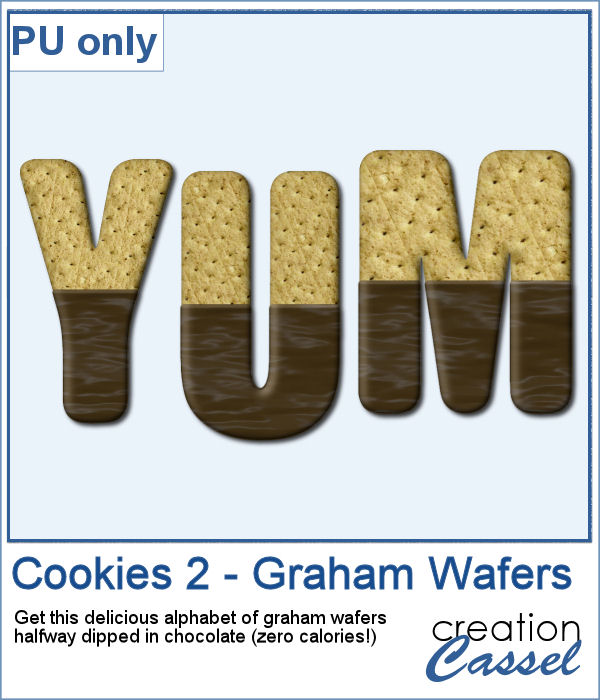 While working on those cookies, I had a craving for some sweets! I created a whole alphabet (A to Z) using graham wafers half dipped in chocolate. I think they look delicious, don't you think? Of course, if you want, you can add some sprinkles too!
You need to be logged in to download this sample. You can either login, or register on the top of this page.