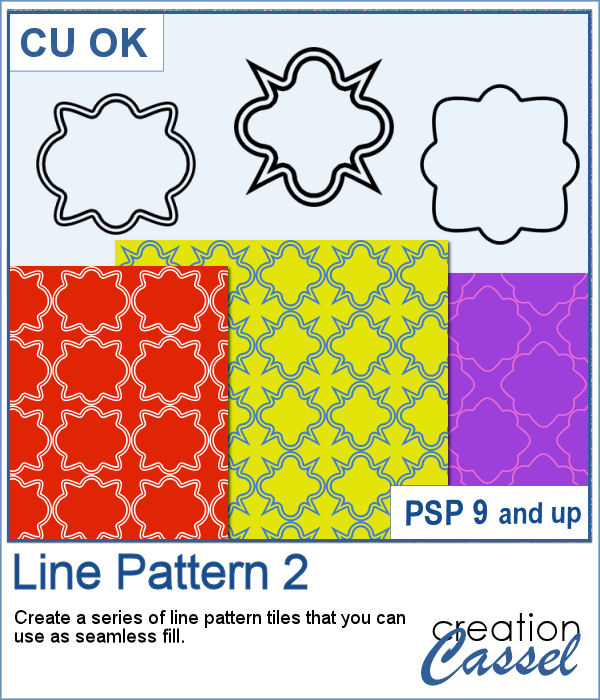 Creating new paper designs can often be a tedious task. You can either hand draw them, or use a template. Either one has its drawbacks.
This script will randomly create some quatrefoil designs for you and you can use them as fill, adjusting the scale and the angle as you wish. You can colorize the lines or even fill the shape in for a completely different result.
Get this in the store: Line Patterns 2
In order to win this script, add a comment on this Facebook post telling us if you ever used a quatrefoil pattern before (remember, add a comment, not just a Like!) The winner will be announced in the newsletter, next week. Not a subscriber yet? Not a problem. You can register here and it is free (and you only get one email per week).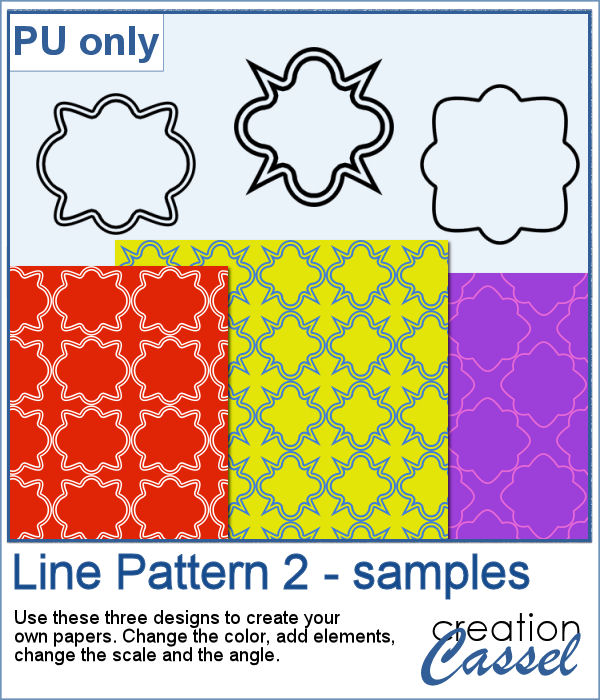 For a sampler, I simply share the PNG version of three tiles created with the script. You can use them with any background, change the color, adjust the scale or the angle. Once merged with a background paper, you can add some grungy edges or textures.
You need to be logged in to download this sample. You can either log in or register on the top of this page.