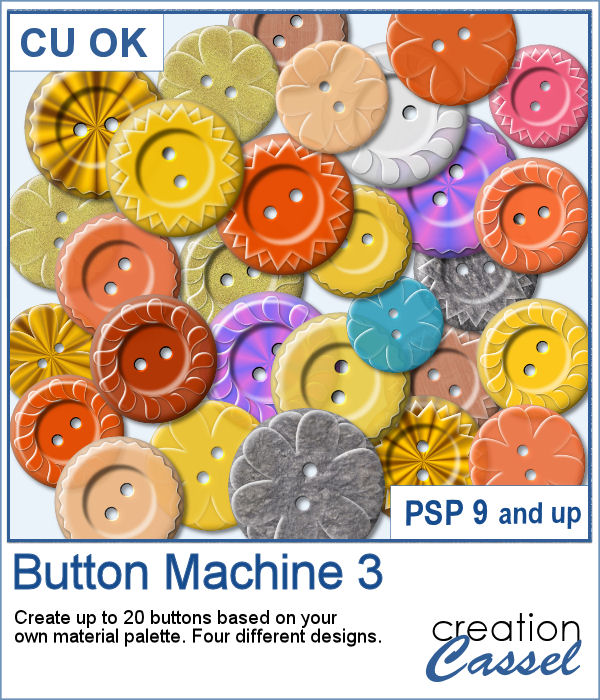 Buttons are often used in projects, whether it is to "fasten" elements, add to clusters or simply decorate a page, we always look for something new. This script will allow you to create up to 20 buttons in one run, and you can choose any color palette, so it will match your project.
All the buttons have a sort of embossed design, making them different than previous button machine products.
Get this script in the store: Button Machine 3
In order to win this script, add a comment on this Facebook post telling us what you tend to use buttons for in your projects (remember, add a comment, not just a Like!) The winner will be announced in the newsletter, next week. Not a subscriber yet? Not a problem. You can register here and it is free (and you only get one email per week).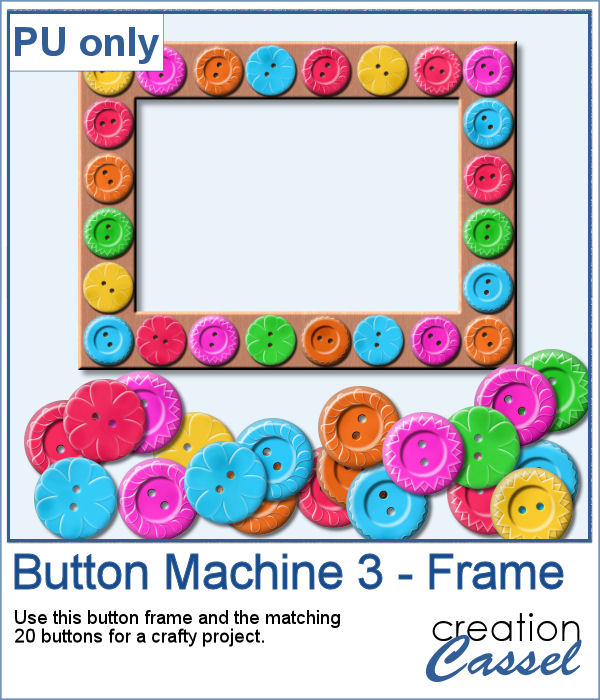 As a freebie, I ran the script with a 6-color palette and generated 20 different buttons. Then, I thought of kids using a bunch of buttons to make frames, whether it is for an end-of-school project, Mother's Day, or just for fun, so I created such a frame with those 20 buttons (and a few duplicates). You get the frame and all the buttons so you can create matching decorations with the same buttons
You need to be logged in to download this sample. You can either log in or register at the top of this page.