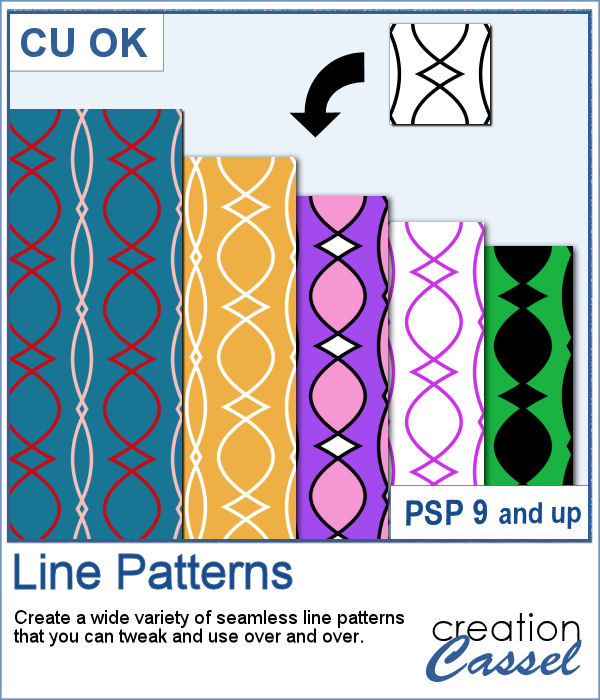 When you want to create background papers, it is easy to create seamless tiles. However, it might be tedious to create your own design every time and you might also end up running out of ideas.
Using ready-made templates will save time but might not be as flexible as you wish.
This script will create different patterns every time, and you can keep the designs you like and discard the others.
Change the color of the lines, change the scale, the angle. Color between the lines. Add extra details on the tiles. The possibilities are endless.
Get this script in the store: Line Patterns
In order to win this script, add a comment on this Facebook post telling us if you ever used line designs to create background papers (remember, add a comment, not just a Like!) We will announce the winner in the newsletter, next week. Not a subscriber yet? Not a problem. You can register here and it is free (and you only get one email per week).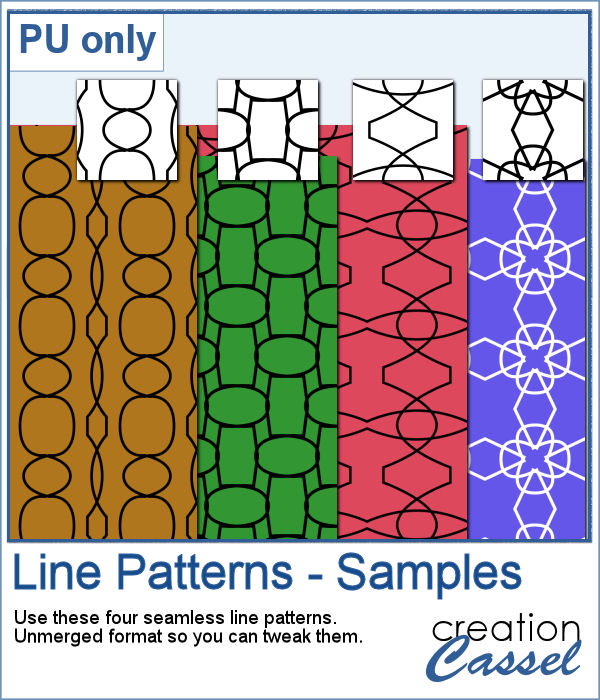 As samplers, I generated a few tiles and saved them for you in .pspimage format so you can use only one of the layers if you want, or even combine them between tiles.
You need to be logged in to download this sample. You can either log in or register on the top of this page.