Newsletter
User comments
"This script gives you a list of every element and paper you have used on your project. You can then copy & paste for your credits. It;s also useful for designers as you can compile a list of your items when making a preview. If your files are named badly, just take a moment to batch rename them and the script will work it's magic. This script is a must have to add to your PSP tools!
(about Credit List compilation scripts)
"
by
Bernadette Hunt
Other
Categories
Archives
My stores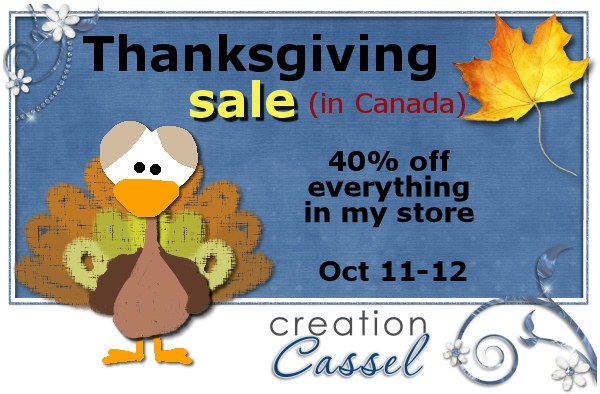 Come over and shop.
October 11 and 12 only.
Everything is 40% off.
Starting today, i am a guest designer at A Cherry on Top. To celebrate this, i have a nice promotion for you, for the first week. I will give you a coupon worth 50% of your first purchase. So have a look around my store, create a wish list and when you think you have enough, go through checkout. I will then send you a coupon for the value of 50% of that first purchase. Isn't it worth it?
I have lots of original, and high quality scripts for PSP but also some special fonts.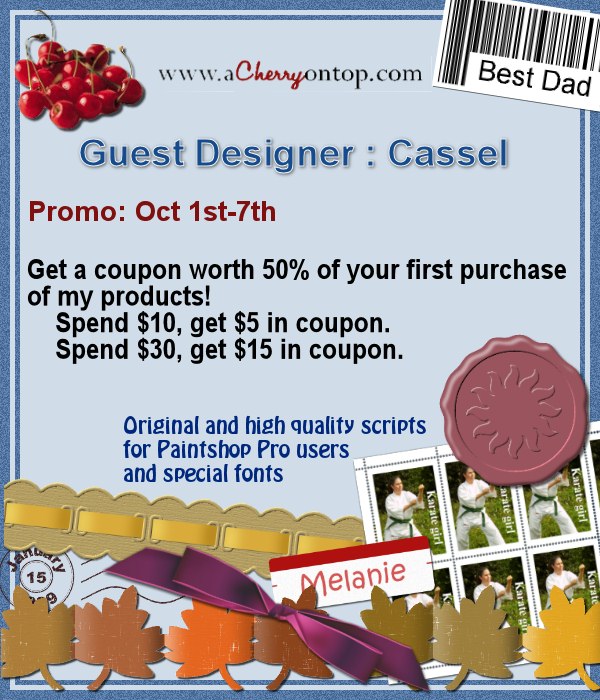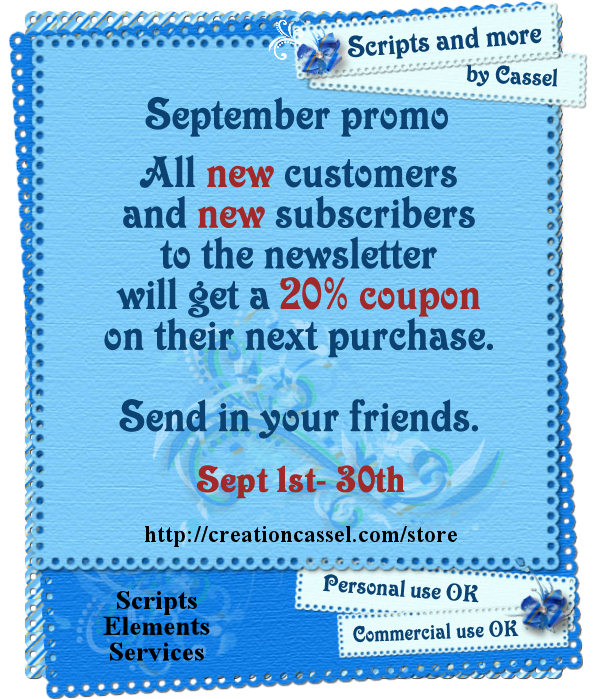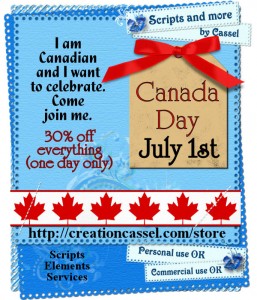 July 1st is a holiday for us, Canadian, and i will have a special sale JUST ONE DAY.
Get ready. Browse the store. Write your wishlist.
Then come back to the store, on July 1st.
Sale will be on at Creation Cassel and Do It Digi
Yes,  you still have until tomorrow night to take advantage of this offer.
If you purchase for $10 worth, you get a $10 coupon.
If you purchase for $20 worth, you get a $20 coupon.
And since it is only until tomorrow (Feb 28th), tell your friends too. After that, it will be too late!
ONLY at my personal store here.