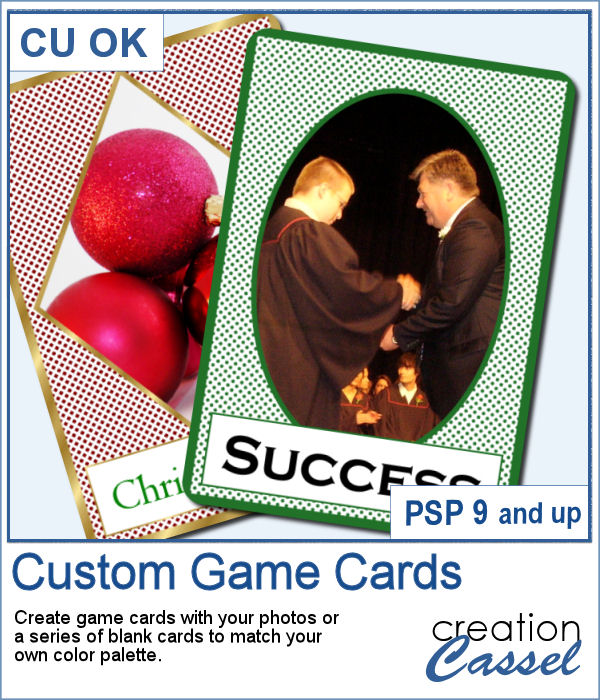 Aside from the typical deck of cards we use to play poker, bridge, or others, do you ever play games that involve a different kind of cards, like Magics,  ?
Have you ever imagined having your own photo on one of those cards? Now you can do just that. With this script, you can use any photo, and add the text you want to create a unique card that you can print if you want, or just use on a different graphics project.
Get this script : Custom Game Cards
In order to win these tubes, add a comment on this Facebook post telling us what type of games have you played that involved cards that are different than the typical deck with diamonds, hearts, spades and club (remember, add a comment, not just a Like!) The winner will be announced in the newsletter, next week. Not a subscriber yet? Not a problem. You can register here and it is free (and you only get one email per week).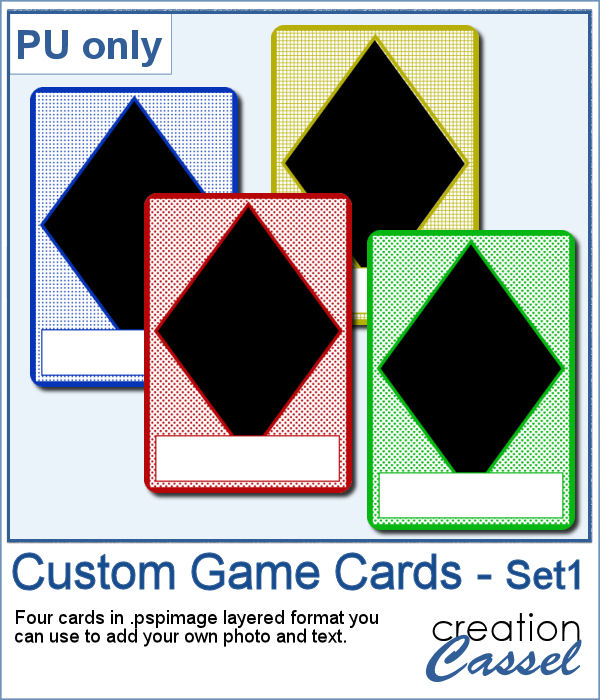 This week, I created a simple set of four cards for you. They are in .pspimage format which includes the mask to insert your photo without having to cut it or adjust it in any way. Simply put your photo above the layer named "Photo here", and adjust the placement using the Pick tool (or the Raster Deform tool if you are using an older version of PSP).
You can then add the text you want in the label below the photo, and you have some fun cards that you can either print or use in a scrapbook project.
You need to be logged in to download this sample. You can either login, or register on the top of this page.