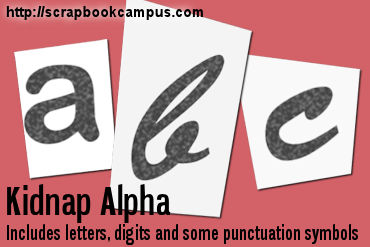 Do you like freebies? Of course, you do. That is why you are on this page, right?
This freebie includes a complete set of alpha-numerical elements to let you create a variety of messages as if you had cut all the letters from different sources.
The video above shows you how those letters were created, using the Kidnap Alpha script.
You need to be logged in to download this freebie.
If you are already registered, just login.
If you are new to this site, register below and we'll send you the link be email.
Check your email to confirm your address