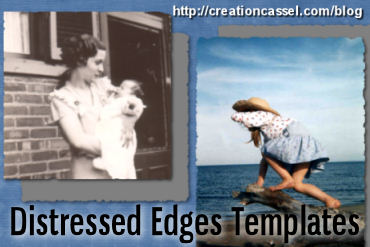 Do you like freebies? Of course you do. That is why you are on this page, right?
These templates are very simple to use with any photo. The set includes 6 templates: 3 for a 4x4 photo, and 3 for a 4x6 photo. They will be our featured freebie for May.
They are in .png format, so you can either use them as masks, or select the area with your Magic Wand, invert the selection and delete whatever exceeds the selection so that your photo gets trimmed to size.
If you want to go even faster, there is a script in the store called Clip to It, that will let you "clip your photo" to the template by turning it into a mask so you can even adjust the photo while you see what it will look like. There is even a video that shows you how easy it is.
You need to be logged in to download this freebie.
If you are already registered, just login.
If you are new to this site, register below and we'll send you the link be email.
Check your email to confirm your address