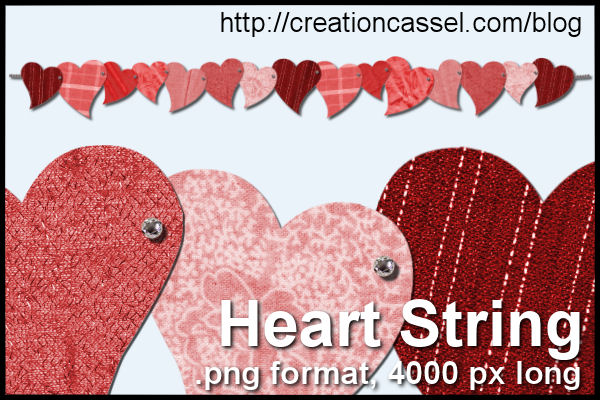 Do you like freebies? Of course, you do. That is why you are on this page, right?
This freebie consists in a string of hearts, of different colors and textures, attached together with some diamonds. It is 4000 pixels long so it is wide enough to cover a full size scrapbook layout, and even at an angle.
You can also use this string to embellish your Fabebook header or your next emails, during the month of February.
You need to be logged in to download this freebie.
If you are already registered, just login.
If you are new to this site, register below and we'll send you the link be email.
Check your email to confirm your address