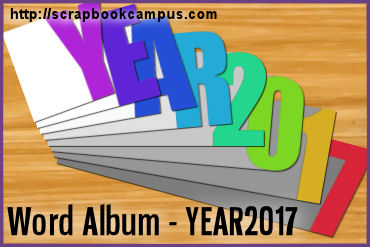 Do you like freebies? Of course, you do. That is why you are on this page, right?
This freebie consists of 8 "pages" that you can use as templates to add photos, stories or even just to add colors and print to write memories.
This element has been created with the Word Album script that you can use to create albums with ANY word using ANY font you want. This means you can create a word album for any occasion.
If you want some help in using these pages, I wrote a tutorial that is posted in the Discovery Center blog.
You need to be logged in to download this freebie.
If you are already registered, just login.
If you are new to this site, register below and we'll send you the link be email.
Check your email to confirm your address